Introduction
If there's a recurring event that you used CT Live for in the past, you can easily clone the event, saving the trouble of setting it up from scratch.
Please note that by cloning an event you copy:
Races (including course configurations and brackets)
Registration Choices
Standard Products (excluding Unisex Sizes)
Donations
Custom questions
Reports
If you will NOT be using the same Course or Bracket setup as the event you're cloning from for your new event, it may make more sense to create a New Event. If you clone an event, you'll still need to set up the features not listed above.
If you've already cloned an event 3 times, we STRONGLY recommend you create the event from scratch. You can check how many times an event has been cloned under Event Properties under Scoring.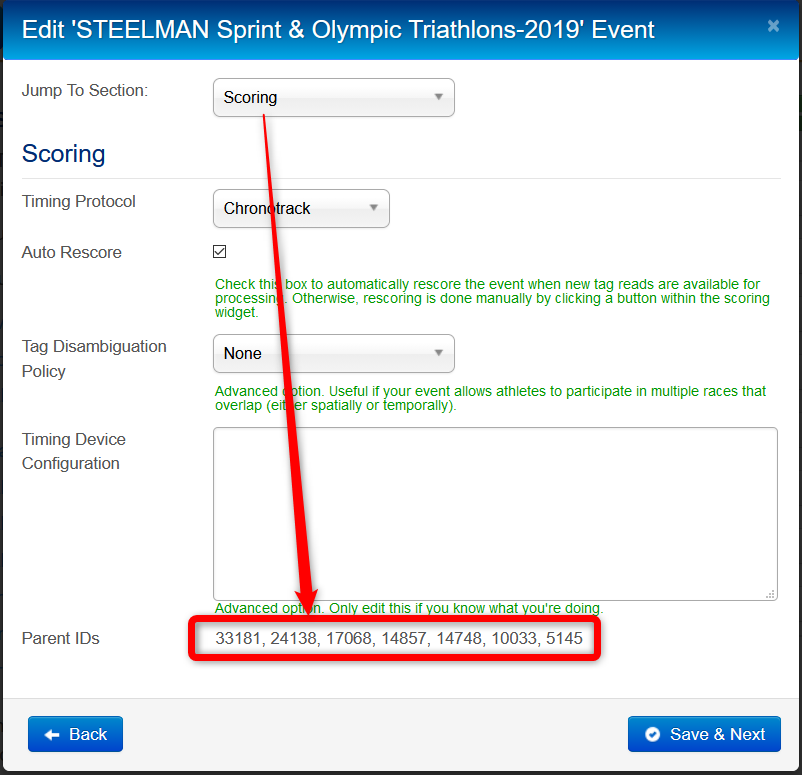 To Clone an Event
Click the Clone Event button in the lower left corner of the Event > Dashboard tab.

In the window that appears, enter the new Official Name, Informal Name, Start Time, End Time, and location information for the event. When you're done entering information, click Continue.

On the next page, you can map the event you're cloning to an existing Athlinks event. Since you're cloning the event, you'll very likely see the existing Athlinks Master Event linked to the previous year. If the event you're cloning from wasn't linked to Athlinks, you can select the "I don't see existing events..." option. When you've made your selection, click Continue.

On the final step, select each Race you'd like to clone into the new event, then click Clone to create the new event.

After a few seconds, you'll be directed to the Event tab of your new event.
IMPORTANT! Once your event is cloned, go to Event Properties > Resources and ensure that you change the event website so that Athletes will be directed to the current year's/event's page.