The Photo Logo Overlay feature in CT Live allows you to upload .png images that will be overlaid on top of every photo you upload to your event. When athletes view their photos in Athlinks, they'll see the overlay you uploaded on each one.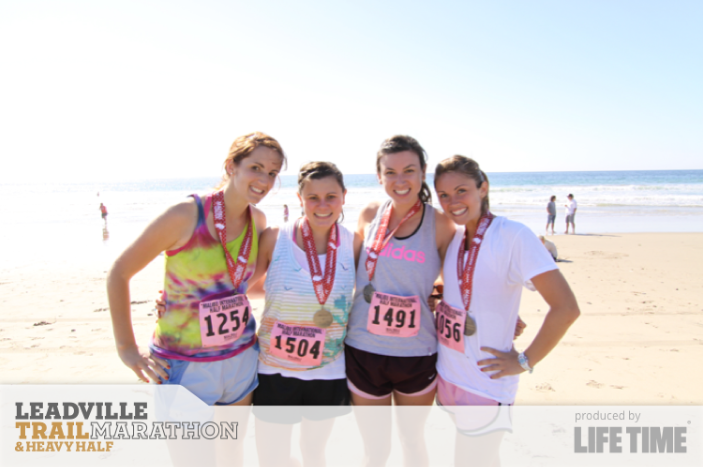 This article will offer guidance on creating Overlays and show how to upload them to you event.
Overlay Creation Guidelines

When you make Overlay images, they must fit the following criteria:
Overlays should always be 3:2 aspect ratio to ensure compatibility with our suggested camera settings found HERE
Overlays should be created for landscape AND portrait photo orientation.
Overlays should be 2880x1920px (and vice versa for portrait)
Overlay images must be PNG files with transparency
Logos/branding should be kept near the perimeter of the image to avoid obscuring athletes (~350px maximum suggested)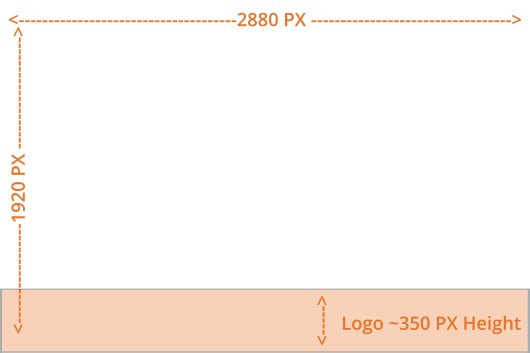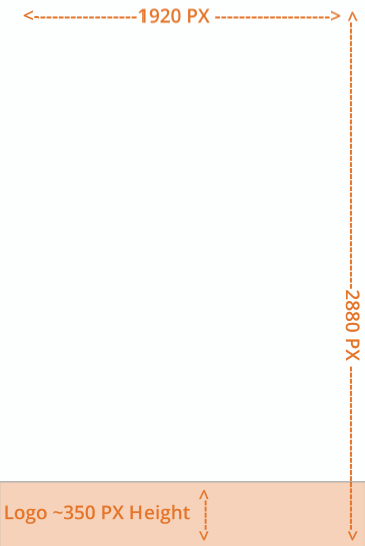 Once you've made an Overlay for each orientation, you're ready to upload them to CT Live.
Uploading Overlays
In your CT Live event, go to the Media > Media Sponsor tab.
Check the Enable logo overlay for event box, then click Upload your Logo Overlay .png files

In the window that appears, click the Select File button next to the Landscape Format field and locate your .png file, then click Select. Repeat for the Portrait Format .png.

When you've uploaded both files, check the previews to make sure the logos/branding are not overlapping the sample images. When you're satisfied, click Upload.

After a few seconds, a Success message will appear. Click the Close & Refresh Images button to finish.

Your new overlays will now appear on the Media Sponsor page. If you need to disable Overlays for any reason while maintaining the .png uploads, simply uncheck the "Enable..." check box.
You'll notice a message beneath the "Enable..." check box that shows how many images the overlays have been applied to. If you upload Overlays before uploading participant photos, Overlays will automatically be applied after import.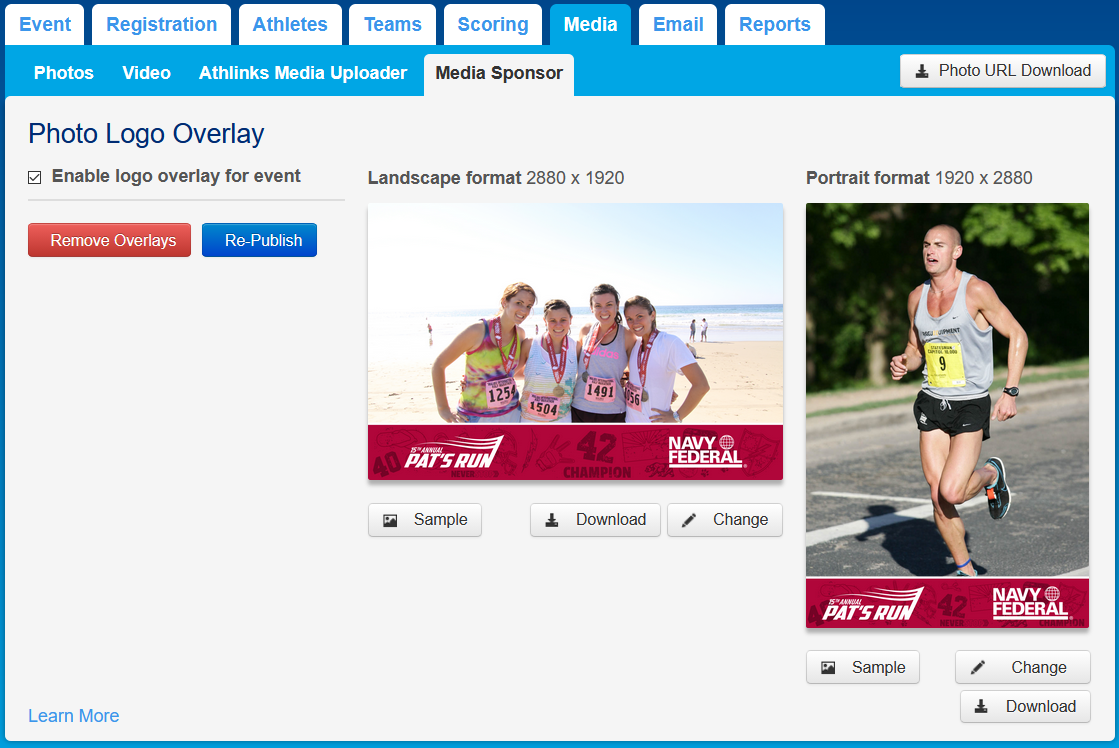 After you've uploaded Overlays, you now have the option to download a Sample image (in .jpg format), Remove Overlays, or Change them. Clicking the Change button will launch the upload window and allow you to select new .PNG files.
You can also use the Download button to retrieve an exact copy of the overlay .png file as originally uploaded to the event.
Clicking the Remove Overlays button will display a confirmation message that you must acknowledge. Once you click Ok, the Overlays will be removed.