Clicking an Athlete's ChronoID on the Athlete tab will direct you to an individual Athlete's page.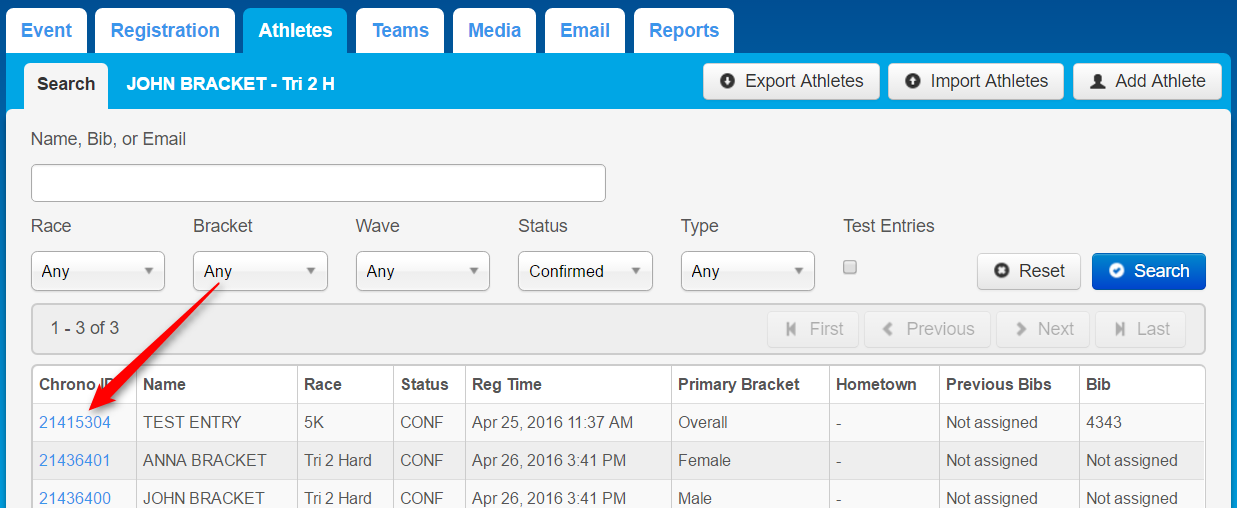 All of an athlete's personal information (except emergency contact info) can be found on the Athlete Info sub-tab of the Athlete's page.
If you make any changes to any field on any tab of the Athlete Page, you must click Save at the bottom of the page for those changes to go into effect.