VAT implementation is currently in a preparatory phase. No tax will be applied to Registration transactions until full release. Please contact our Sales team with any questions.
ChronoTrack Live has implemented Value-Added Tax (VAT) for EU countries in addition to a Sales Tax option for all other countries. The organizing company's Tax ID/EIN and a Registration Choice Tax Rate can now be entered in the Payments screen when Creating An Event or when editing Event Properties. The Country Code where the VAT Tax ID is valid should be entered preceding the actual ID. (For example, 'GB11223344')
Tax information is not required to create an event, but VAT information MUST be supplied for the Event at large and for any Custom Product Questions before you can open Registration if your event is in a VAT country.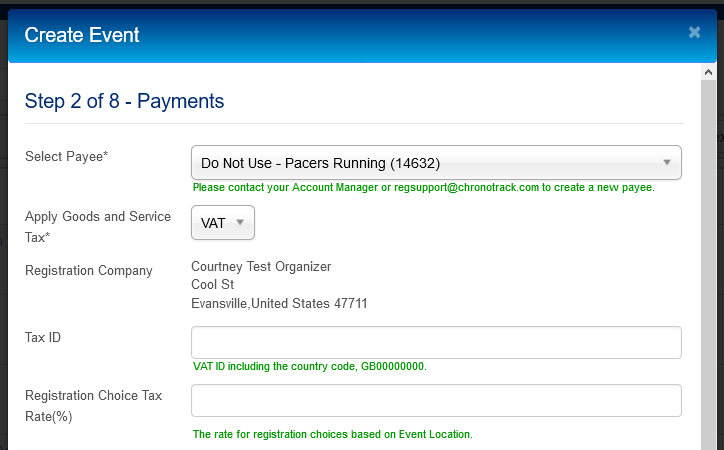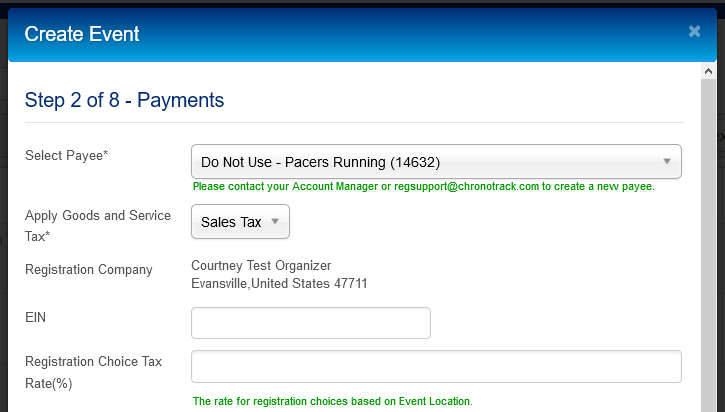 A Tax Rate is also required for Custom Product Questions. You can enter a different Tax Rate for each Product Question you create.